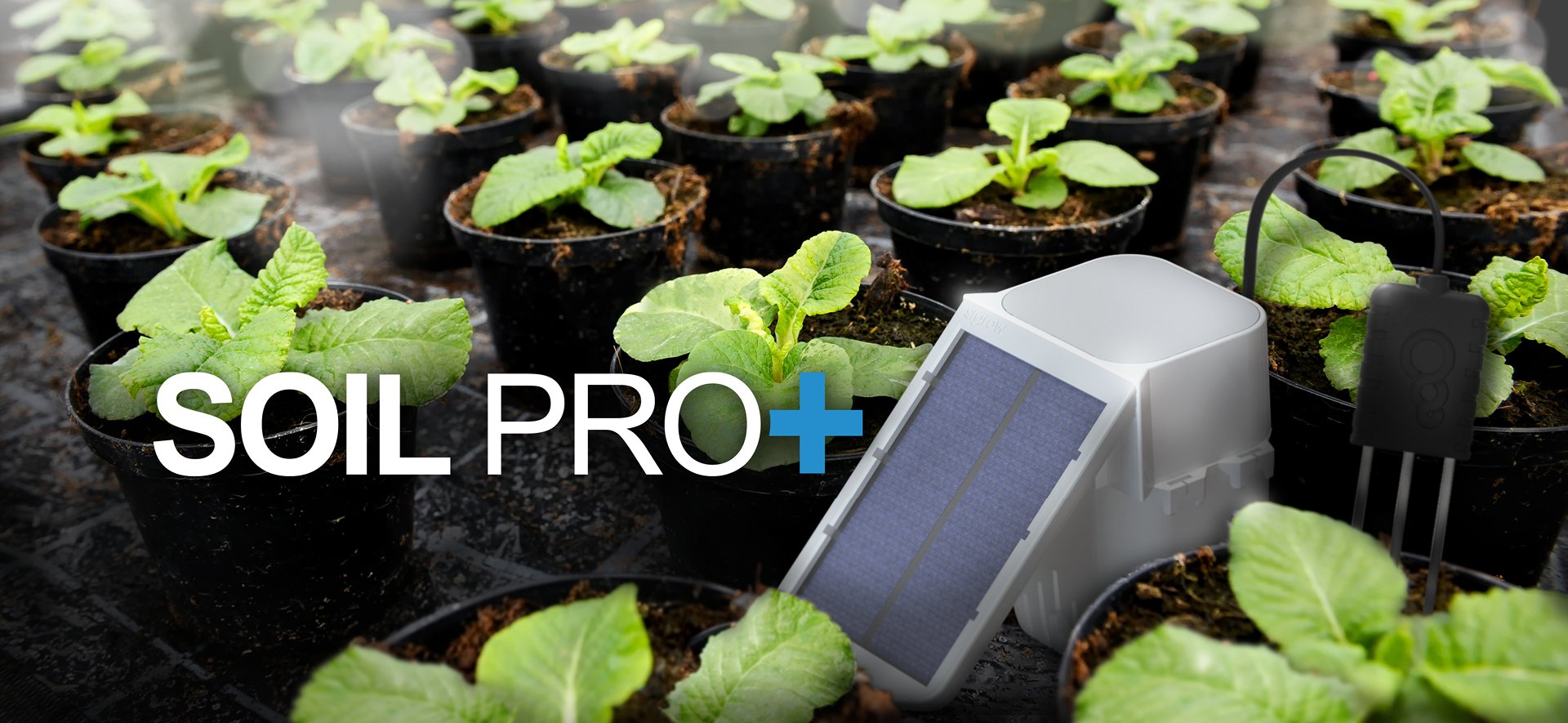 All-in-one Microclimate Sensing Solution
One of our bestsellers, this sensor is your ally in deciphering all essential inputs of plants. Learn the secret relation between light and water uptake in plants, thanks to the substrate-to-air measurements by Soil Pro+.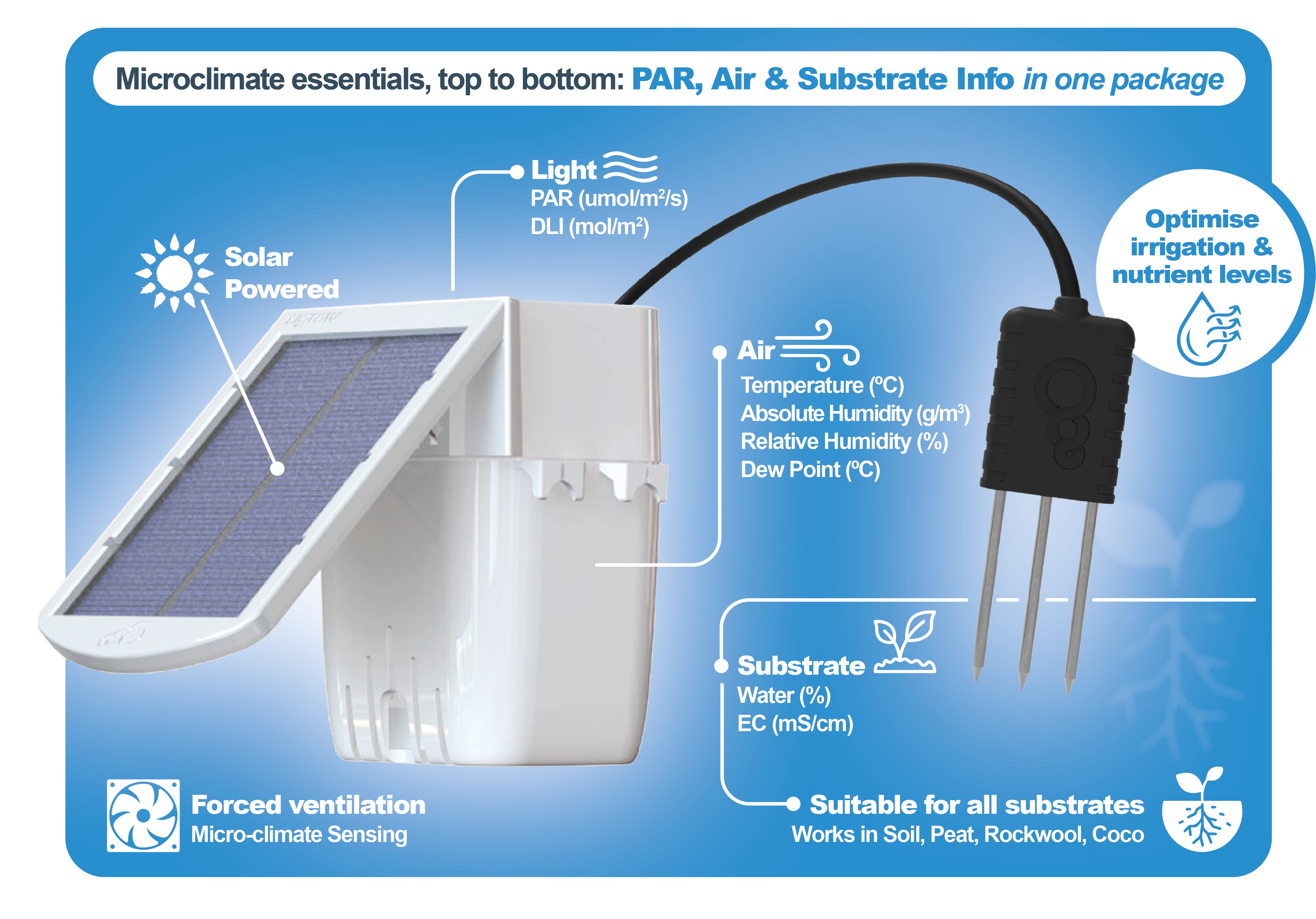 Are you tired of making runs to your greenhouse to check
on your plants

' substrate all the time? Get control with Sigrow sensors and relax! Remotely monitor the microclimate anywhere, anytime! Spend the time you save with the family or doing what you love – besides growing the best plants ever!
A Symphony of Sensing Precision
See your plants thriving in harmony with their microclimate, orchestrated by the Soil Pro+.
This marvel helps you craft an environment where your plants are destined to flourish.

One-man Army:

The Soil Pro+ simplifies sensor installation and management by combining multiple sensors in one device that takes all essential measurements from the air right down to the substrate to help optimise your yields.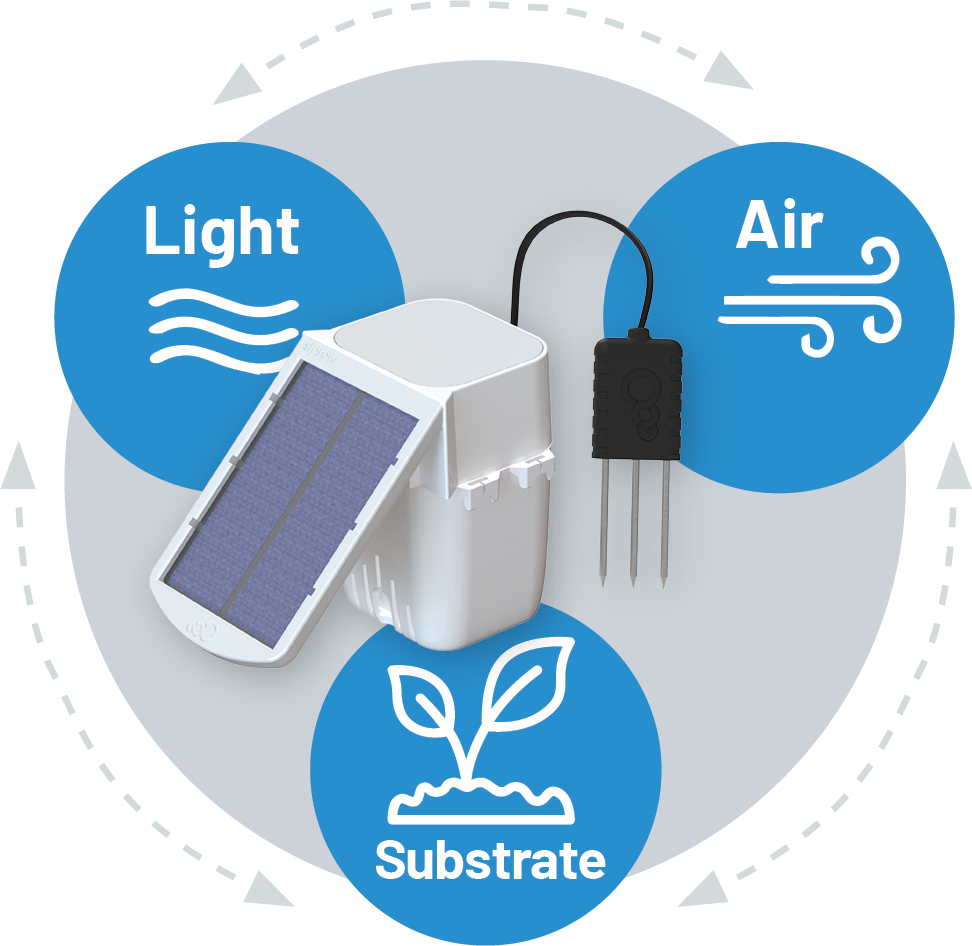 The Science at Work:

A dedicated substrate probe is inserted into the growing media for accurate substrate readings. The rest of the sensors are housed above, positioned at canopy level to get accurate air and light variable readings.

Works in Soil, Coco, Rockwool, Peat, etc
Is your fertiliser uptake optimised?

Enables you to optimise nutrient solution uptake by monitoring Water, EC pore, and temperature. Did you know that on a very hot day, fertiliser uptake can increase due to the fact that it is controlled by temperature and humidity? Increased EC measurements alert you of the situation and you can solve this issue by watering your plants.


Built with Precision in Mind
Set and forget this beauty thanks to its big solar panel and durable lithium battery.
Solar-powered fan for forced ventilation ensures accurate readings for air temperature and humidity.
Maintain a uniform microclimate in all troublesome nooks and corners of your greenhouse.

Nature's Guardian, Even from Afar

Never leave your plants unattended again. The Soil Pro+ stands guard 24/7, sending real-time alerts and notifications. Whether you are miles away or cosied up at home, rest assured your plants are thriving under the watchful eye of this virtual guardian.