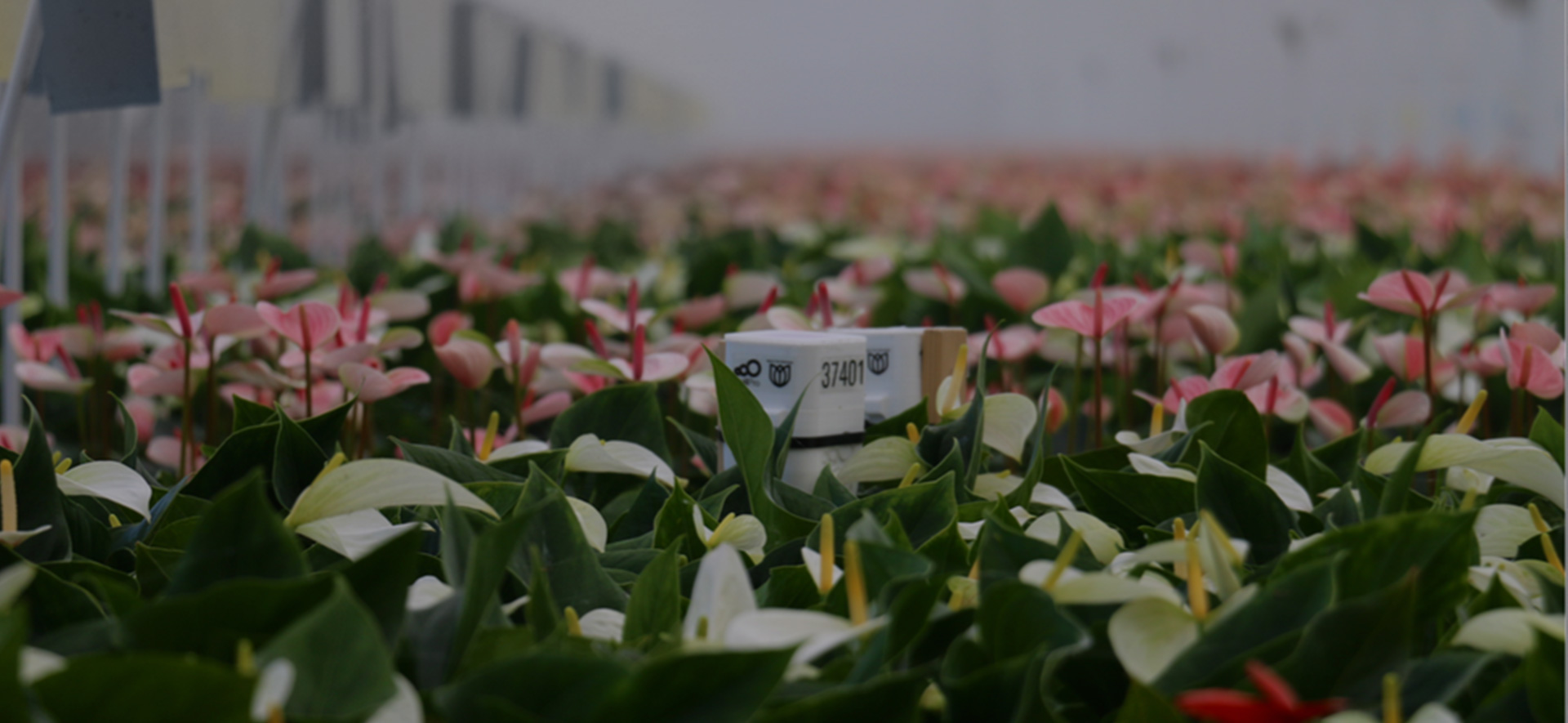 Our products
Designed to ensure the quality of your crops
Affordable Sensor Technology for Greenhouses
Our sensors are wireless, have an astounding battery life and are designed to be durable and precise. To ensure you can do something with that data, our software is included without additional cost. Sigrow focusses mostly on user experience, with easy UI and great support.
Each model can be individually modified with solar panels, ventilators and/or branded placement 'chairs'.
Soil Pro Mini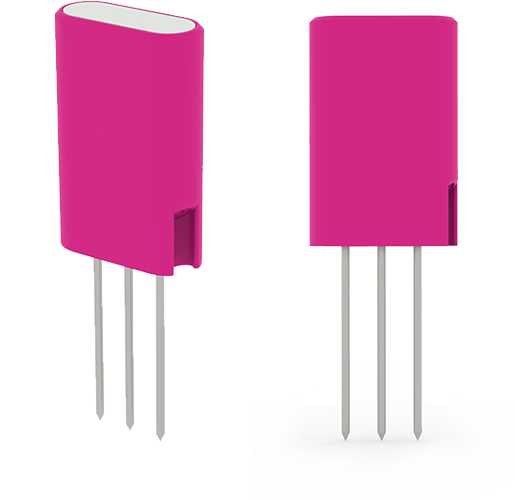 300 Meters Wireless
PAR + Air + Soil Data In 1
LEARN FASTER WHAT'S GOING ON AND
FINE-TUNE YOUR FERTILISATION STRATEGY.
In the Soil Pro Mini all the essentials are condensed into one powerful sensor. It brings together Light, Air and Substrate data, keeping size and energy consumption at a minimum and portability at a maximum.
Essential Sensors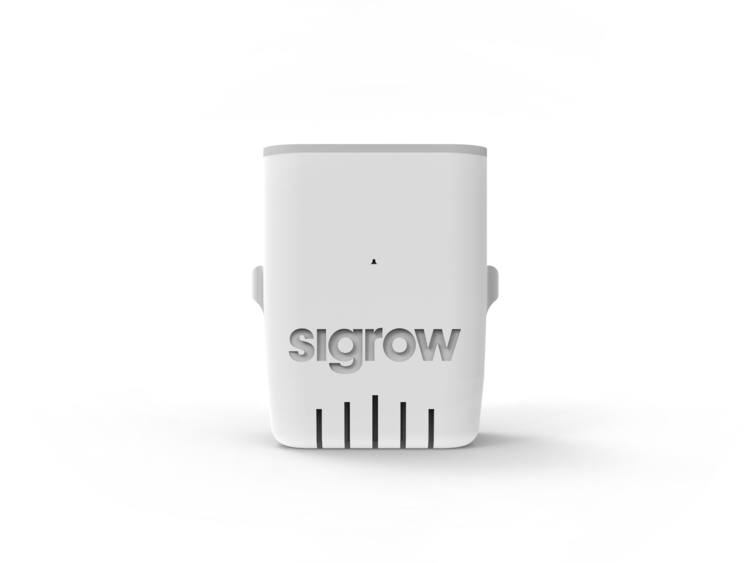 Sigrow AIR
Sigrow Air is our most fundamental sensor. A must have for any greenhouse.
– Light PAR (umol/m2/s)
– Air Temperature (°C/F)
– Humidity (%)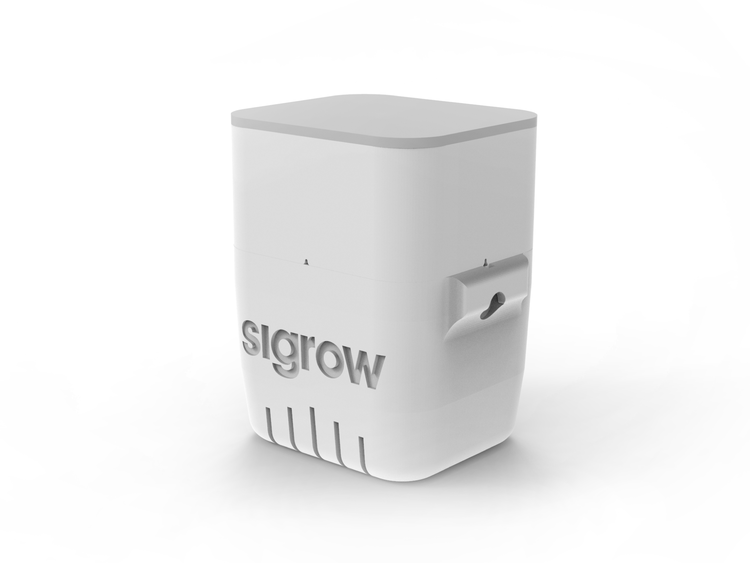 Sigrow AIR PRO
Sigrow Air Pro is ideal to detect photosynthesis bottlenecks. This means more with less.
– Light PAR (umol/m2/s)
– Air Temperature (°C/F)
– Humidity (%)
– CO2 (ppm)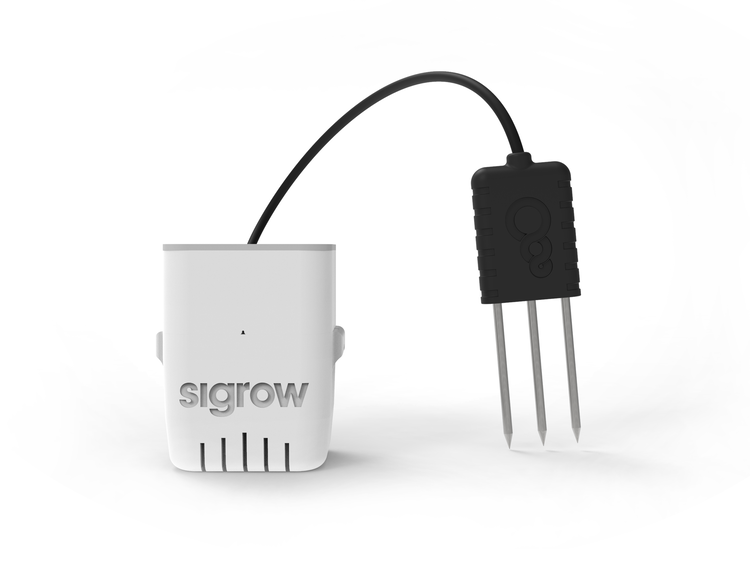 Sigrow SOIL PRO
Sigrow Soil Pro is our best-seller sensor and for a good reason! It measures everything.
– Light PAR (umol/m2/s)
– Air Temperature (°C/F) & Humidity (%)
– Substrate Temperature (°C/F)
– Volumetric Water Content (%),
– Bulk EC (ms/m)
Expert Sensors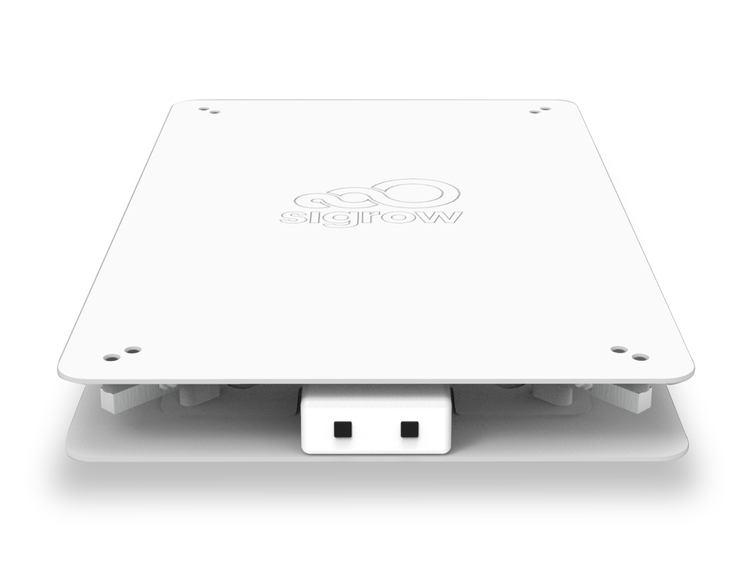 MASS START
Mass Start is designed to monitor irrigation of
germination and seed trays wirelessly. Accurate and easy
to use/install, and with customizable size.
– Measures up to 20 kg
– Accuracy: ±20 g
– Battery life: +6 months on rechargeable 2xAA batteries
– Sampling time: 15 minutes
– Up to 100 sensors per central unit
Stomata Camera +
SEE YOUR PLANTS BREATHING
Sigrow Stomata Camera can accurately provide the grower with leaf and surrounding air temperature
and your stomatal conductance to tell you if your plants have their stomata open.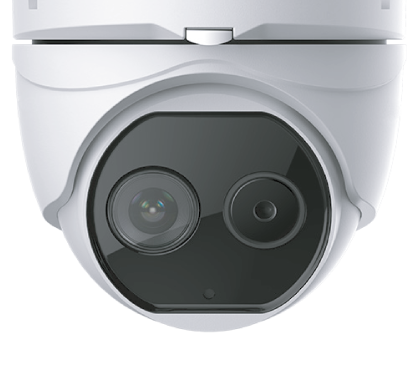 This allows the grower to monitor the climate around the plants and whether the stomata of the plants are open. When the stomata are open, the plants will lose water through a process called transpiration. Transpiration is linearly related to growth, so open stomata means the plant is growing. When plants' stomata are open, we also know that Ca, Mg and CO2 are effectively taken up.
HOW CAN WE SEE PLANTS TRANSPIRING?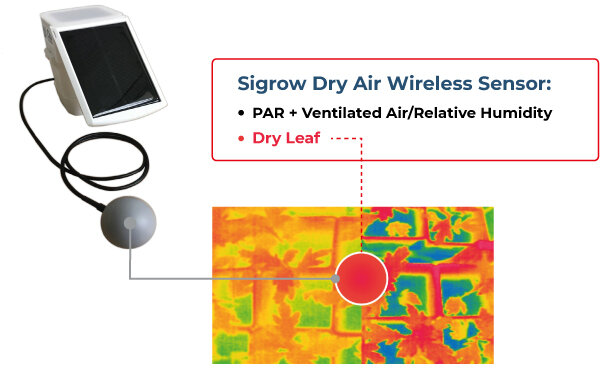 Inactive leaf
A LEAF WITH CLOSED STOMATA HAS THE SAME TEMPERATURE AS THE GREY SPHERE, THE INACTIVE LEAF.
Thermal image
THE TEMPERATURE OF A LEAF WITH CLOSED STOMATA IS THE SAME AS THE INACTIVE LEAF.
A LEAF WITH OPEN STOMATA IS COLDER.
📁 Stomata Camera Datasheet and offer for January
Let's talk growth
Can our sensors help your operations? For a quote or a data based discovery plant please contact me (Also in Dutch).